Your favorite platform has had a makeover? You wish to customize it and choose a new cover image? 😊
We'll show you how to do it—it's super easy!
Who is this article meant for?
All Eurécia users, of course!
Customize My Homepage
Choose your homepage image
Access: Homepage > My Preferences
When I'm on my homepage, I click on the top right on my profile picture (or on my trigram if I haven't added a picture).

I choose the 'My Preferences' menu.

I select my preferred cover image from the 8 static images provided, or I choose the dynamic image. The latter will change automatically with the seasons.

I save it.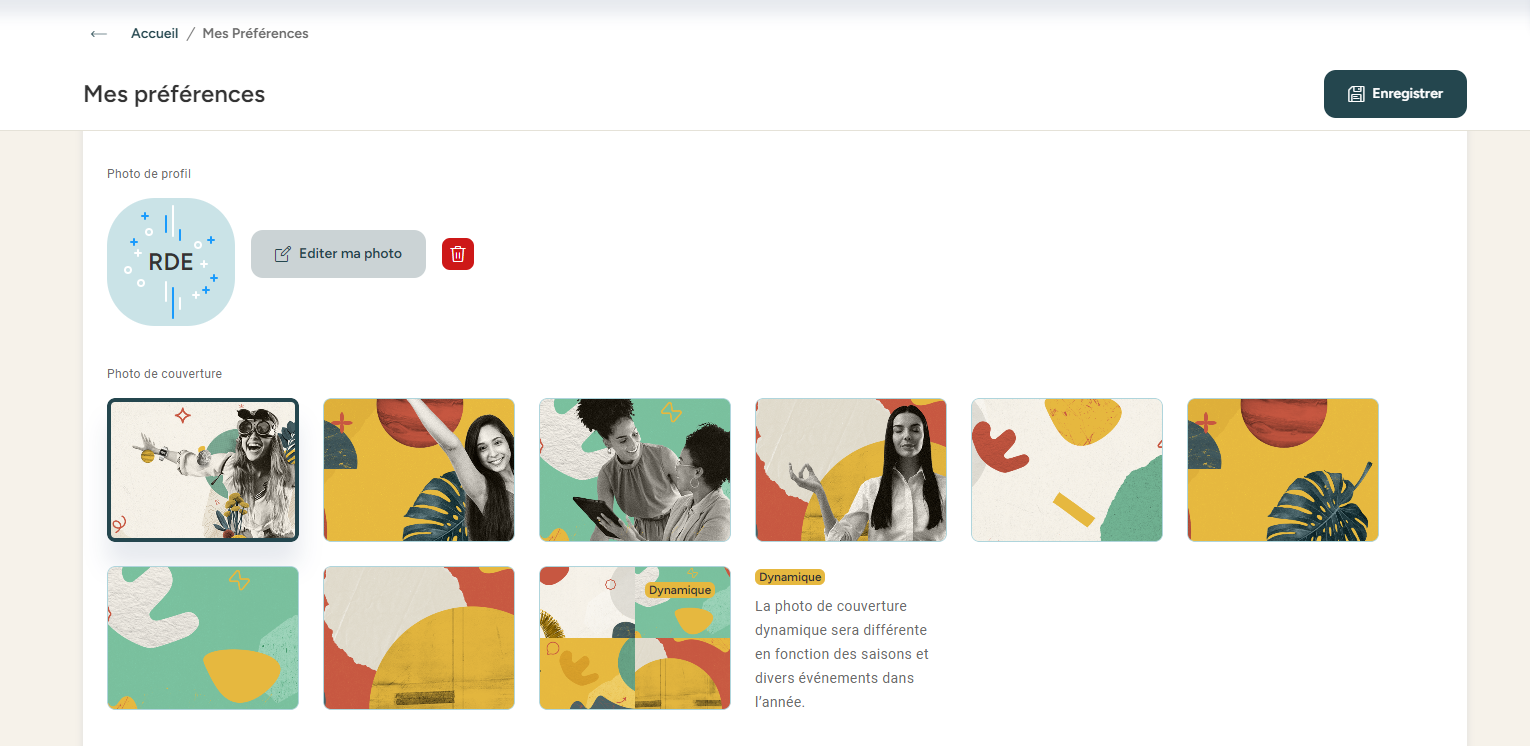 Choose the Cards to Display
You can choose which cards you want to display on your homepage.
You can display up to 4 cards. The 'Clock In/Day Off' card is mandatory and cannot be hidden.
To choose your favorite cards, simply click on the 'button_param_trage.jpg' button and check or uncheck the desired favorites among (depending on the subscribed modules):
'My Absences' card.
'My Times & Activities' card.
'My Expense Reports' card.
'My Interviews' card.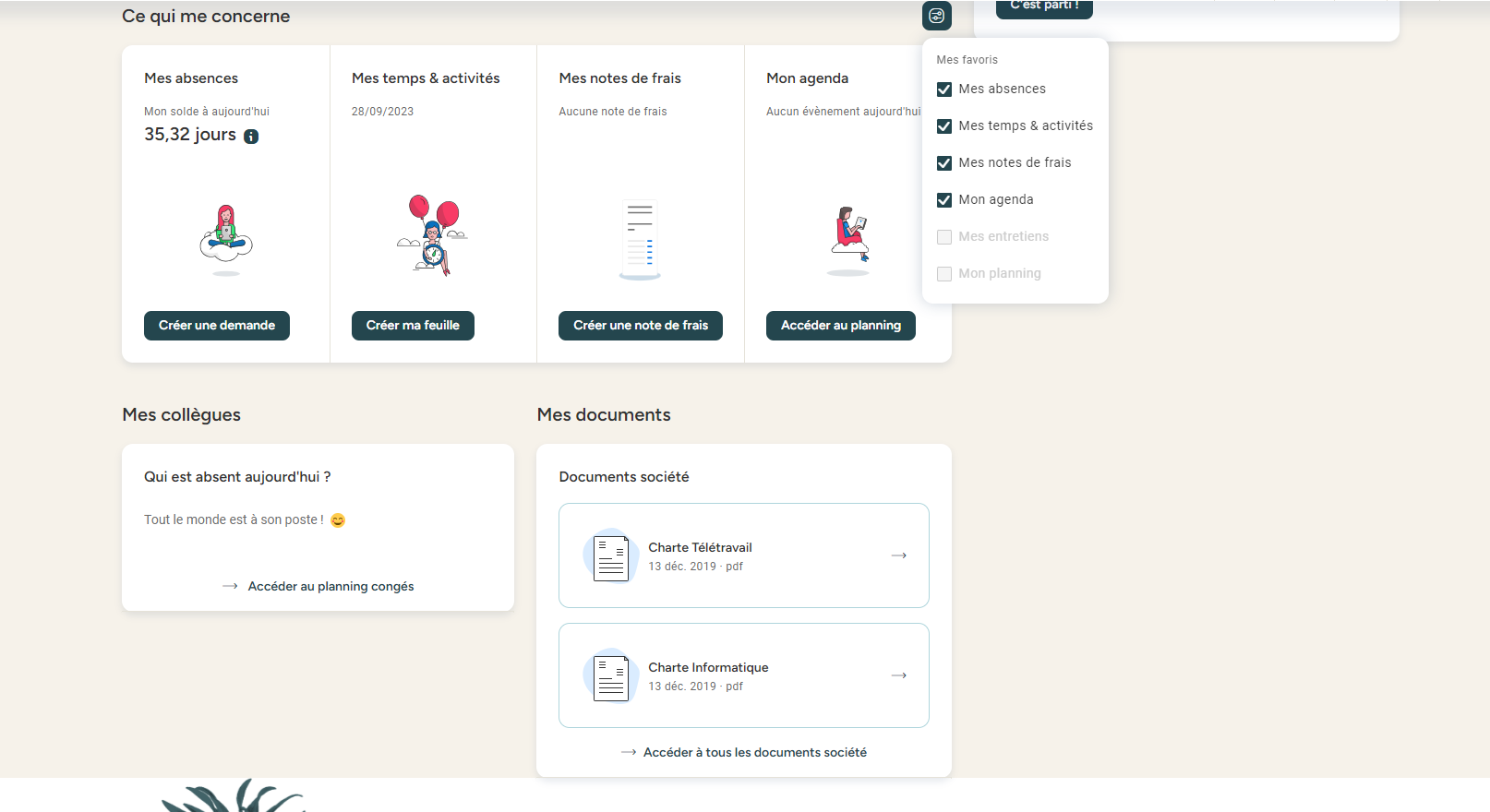 Customize My Profile
In 'My Preferences' page, I can customize my profile.
Change My Profile Picture
My profile picture will appear in the employee directory, but also on my colleagues' homepage when I'm absent (if I have the Leave module) and for my birthday (if I have the HR Portal module).
If you don't add a picture, only your trigram will be displayed 😔.
To add a picture, it's as simple as:
I click on 'Edit my photo.'
I select a photo from my computer and click 'Open.'
Once my beautiful profile picture is loaded, I can click 'Save.'

Some information about the recommended format:

.jpeg (recommended) or .png

No more than 1 MB, with 200 to 500 KB being ideal.
My Presentation Sentence
The presentation sentence is displayed in the employee directory only if you have the HR Portal module.
For more friendliness and to create a connection between us, don't hesitate to introduce yourself in a few words, tell us all about your passions or projects 😊!
I enter my presentation sentence in the dedicated box, no more than 105 characters.
I save it.
Delegations
Are you interested in delegating your validation powers in case of absence? Visit this article for all the information: Delegate Employee Validation Requests in My Absence.
Key words associated to this article :
Homepage - New employees - message - font - welcome - customize - Company record