It is possible to forbid leave requests during a period of the year based on specific criteria: the staff leave profile of the employee, a customized list, a department, etc...
It is also possible to forbid a specific period of leave for a group of employees with the same leave profile.
Who is this article intended for?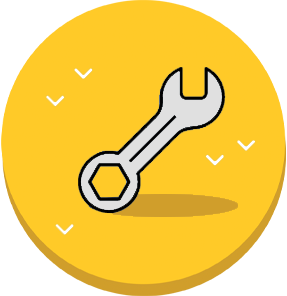 The administrators of the Eurécia platform.
What will be covered?
Forbidding leave requests for a given period (according to staff leave profile)
Access : Admin Area > Staff leave and absences > Staff leave profiles
Click on a staff leave profile.
In "Staff leave and absence types" you can find the list of all absences assigned to this profile.
In "Periods of unauthorized staff leave" column, enter the black-out days.

For example '0112-3112' to forbid to request days during the period 01/12 to 31/12. If you want to enter several periods, separate them with " ; ".

Save.

Note : This setup will be repeated every year until it is changed.
When changing settings, only employees sharing the same leave profile will be affected.
Forbidding leave requests for several employees (by department, structure and customized lists)
Access : Admin Area > Staff leave and absences > Constraints
Open the "Constraints" menu.
Add a new constraint "".
Fill in a name in "English" or "French" or any other required language.
Choose the constraint type.

Max. no. of days/hours: Set a maximum number of leave to be taken for a specific type of leave.
Staff leave not authorized : Forbid to request leave for all employees.
Min. no. of employees present : Requires a minimum number of staff present on a given period. If less than X people would be present

Choose the type of absences to be restricted.
Choose a department and/or a branch and/or a customized list.
Enter a value if 'Min. no. of employees present' is selected.
Enter a period to the format JJMM-JJMM, or if there are several periods to the format JJMM-JJMM;JJMM-JJMM.
Choose the conflict management mode: "Blocking" or "Alert".
"Save" the changes.
Keywords associated to this article :
Leave and absences - Period - constraints - approval cycle - leave periods - customized list