Eurécia allows to approve events of the task calendar. 
Who is concerned by this article?
The administrator as responsible of Eurécia configuration and the Manager.
Access: Resource calendar > Task calendar
Click on the icon 'Approve' ('generate error report') next to 'Copy timeslots' 


All errors related to constraints that have been configured appears: 
If events recorded respect constraints, you will find 'no errors', in that case click on 'publish task calendar'.
If there are some errors, a pre-approval report appears: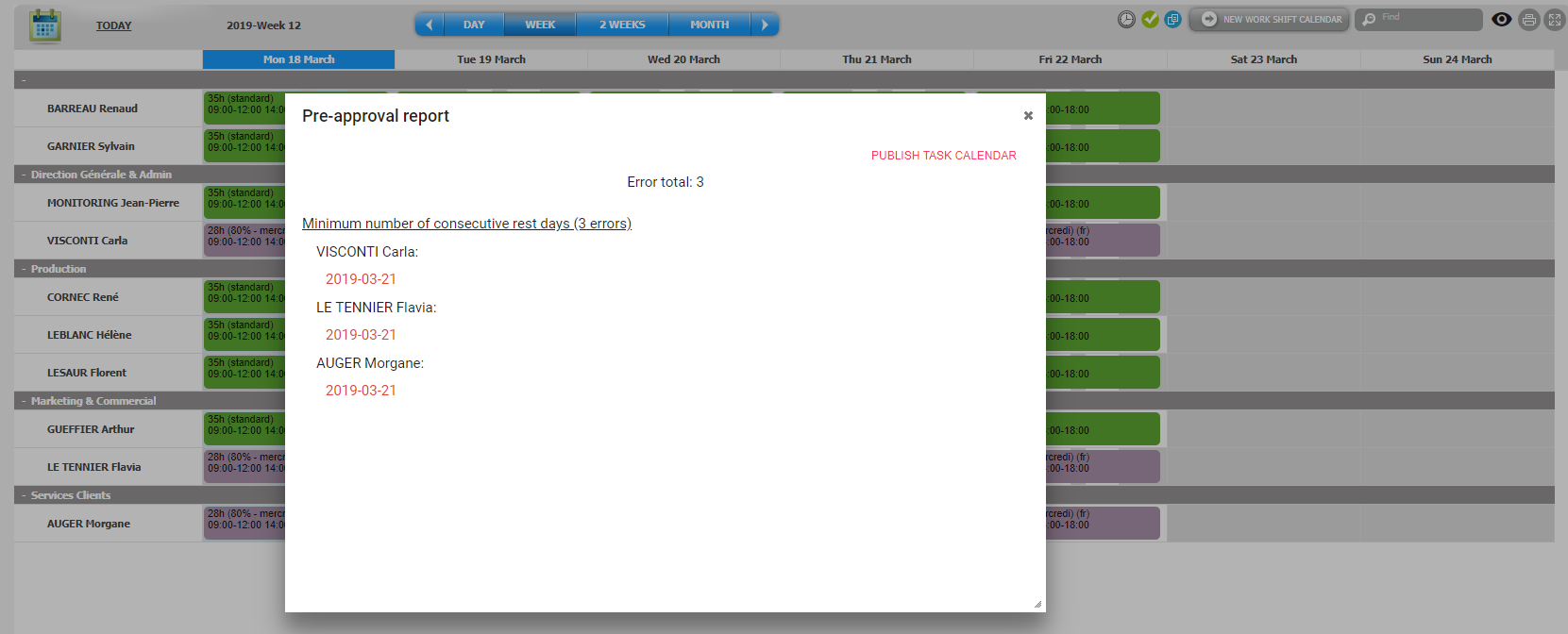 Close the window and correct the events 
If the corrections needed are not coherent and that the publication is launched: a message appears.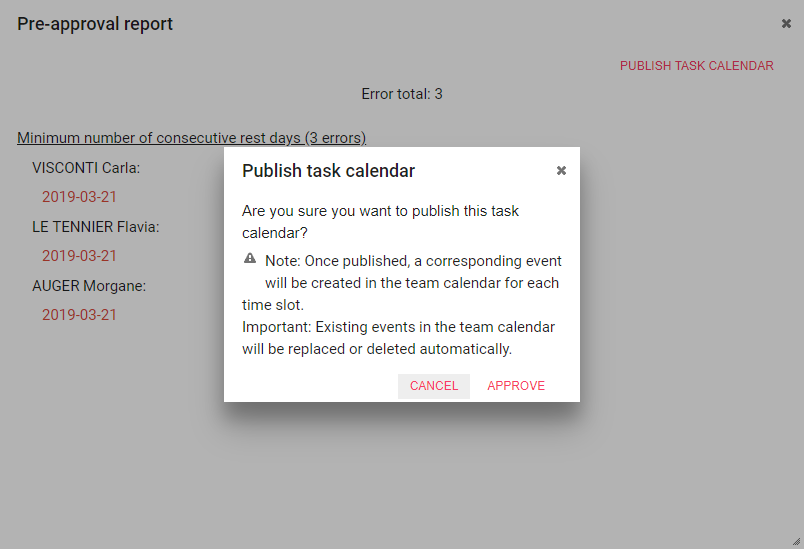 It is possible to approve or cancel the action 
Keywords associated to this article:
Resource calendar - task calendar - approval - manager - approve