Having some remains of accrued leaves on trackers? Neither you or your fellow colleagues know what to do with them?
Eurécia offers you the possibility to round of the acquired rights of several trackers.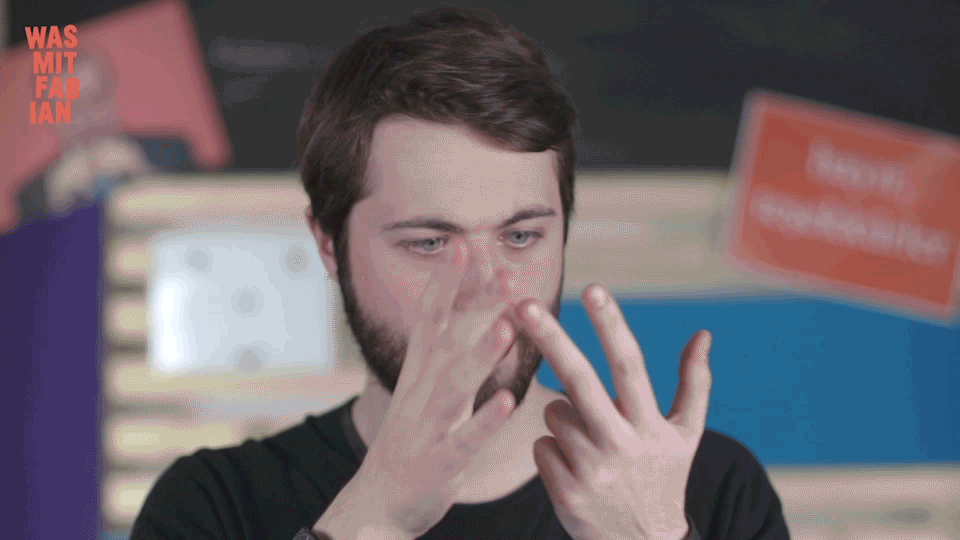 Who is this article intended for?

The administrator for the Eurécia software in your company.

Note: Rules about rounding off accrued leaves may differ accross different countries. For example, some countries may have more generous regulations.
Rounding off accrued leaves
Access : Leave and absences > Manager View > Team trackers

Beware!
This action cannot be undone!
It is imperative to round off accrued amounts after the last increment of the tracker.

Note: Rounding off accrued leaves only impact accrued rights. The "Simulated balance at end of period" will remain unchanged.
In the filter area (not mandatory):
If only few trackers need to be rounded off, select them manually by checking the little box, on the line of the tracker.
If all trackers need to be rounded off, click on "Actions".
In the list, select "Round off the acquired rights".
Select the rounding rule you want to apply:

"Number superior"
"Closest half-number"
"Half superior"

Add an adjustment comment.
Click on "Preview".
Verify the results obtained by clicking on "Preview" and then "Apply" or "Close".

Click on "Close" or "Back" to cancel.
Click on "Apply" to go on: The number of trackers impacted are precised. This action icannot be undone.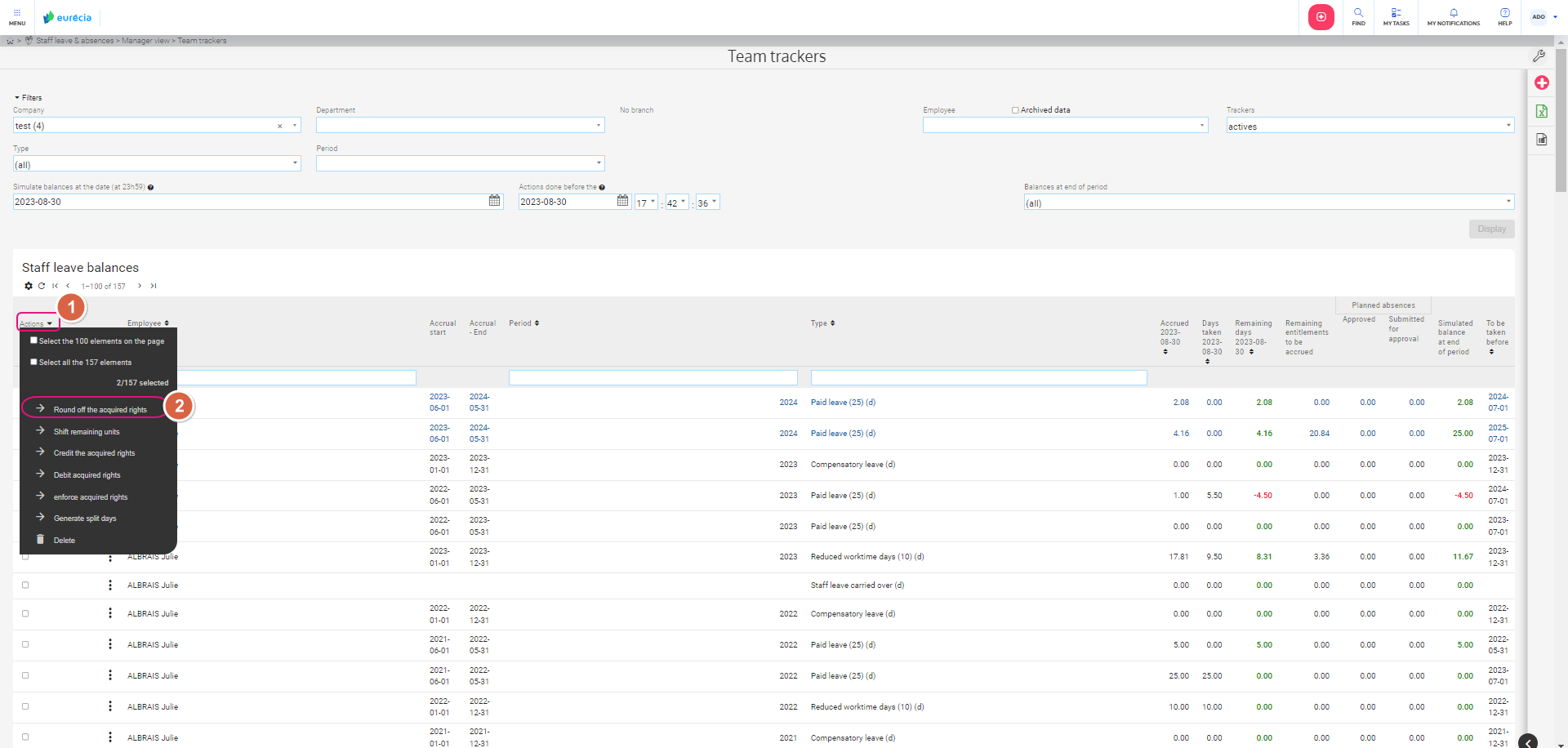 And here you go! It's done 🤩!
Keywords associated to this article :
Acquired rights - round off - trackers - end of period