Eurécia allows to add to a digital receipt directly in the expense report, for each expense or for the expense report.
Who is this article intended for?

All users of Eurécia platform.
Adding a receipt from a computer, mobile or tablet
Access: Expense report > My expense report
Create a new expense report or open an existing one.
Add a receipt for each expense
Create an expense.
Fill-in the blanks.
Click on or 'My computer' to add a receipt from your device.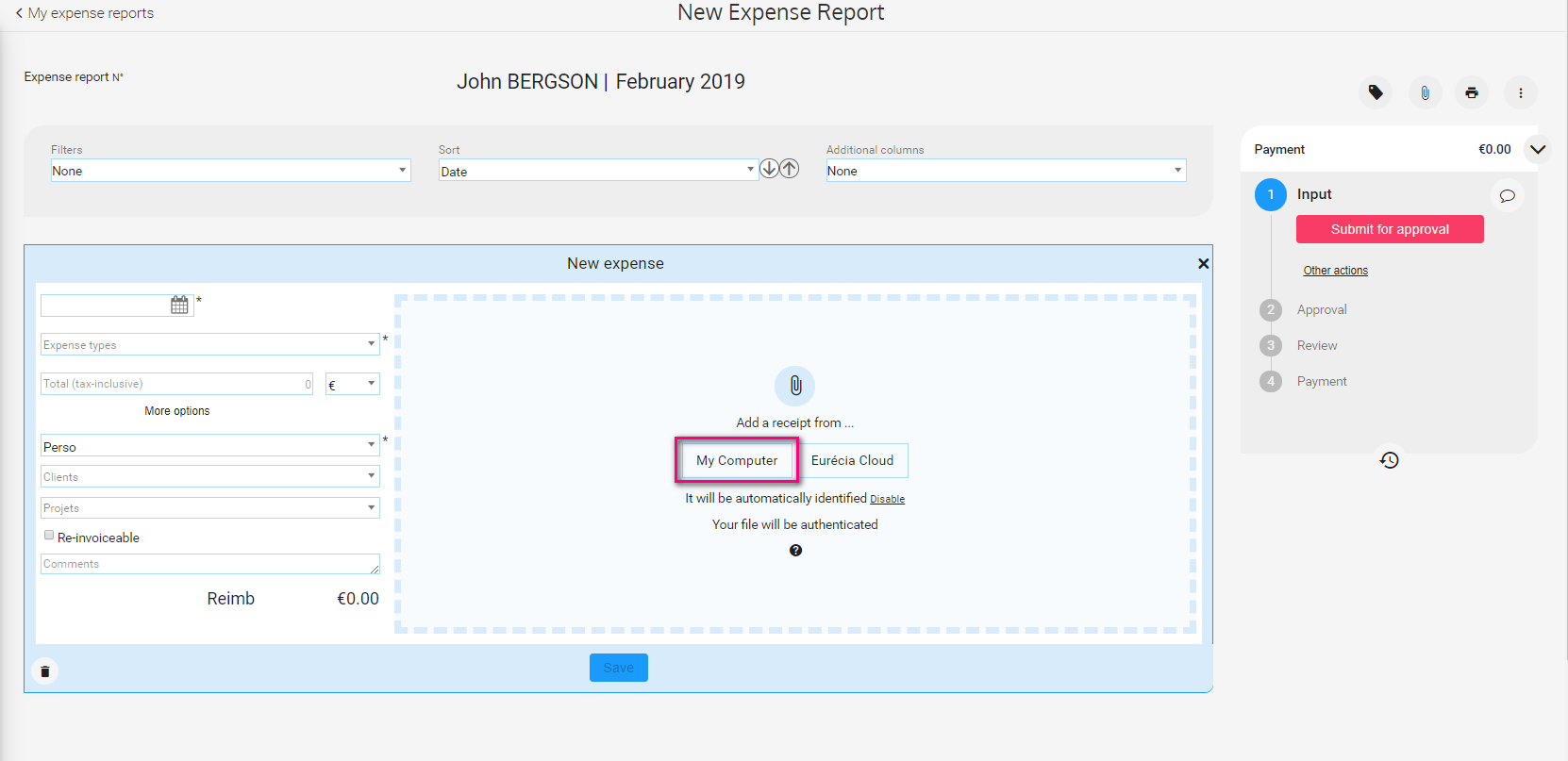 Browse your files and add the receipt you want.
If the OCR feature has been activated, some fields of the expense will automatically be filled-in.

Note: you can only add one receipt for each expense. However you can add several receipts in one expense report.
Adding global receipts to the expense report
It is possible to add one or several receipts to an expense report. For example, when several receipts are scanned in one file, it is possible to add these document to the expense report.
Number the receipts before scanning them.
Scan the receipts.
Add them to the global expense report.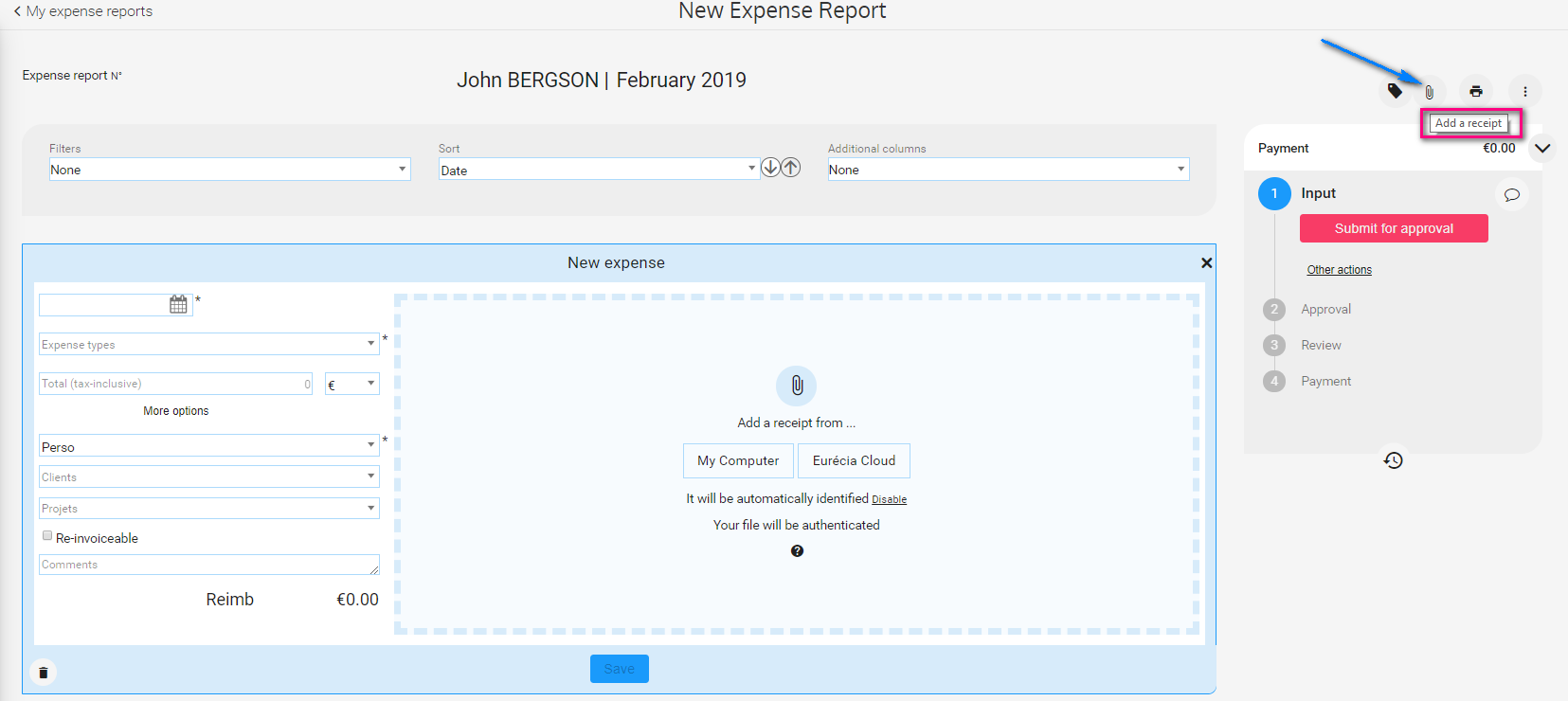 For each expense, add the reference of the receipt from the global receipt.

Add a receipt from the Eurécia Cloud
If you can't add a receipt from your device, or to avoid a transfer from your smartphone to the computer, the Eurécia Cloud allows you to recover receipts that are not in the local storage.
Access: Expense report > My expense report
Add a receipt for each expense
Create a new expense report or open an existing one
Add an expense or open an existing one
Click on 'Eurécia Cloud' to recover a receipt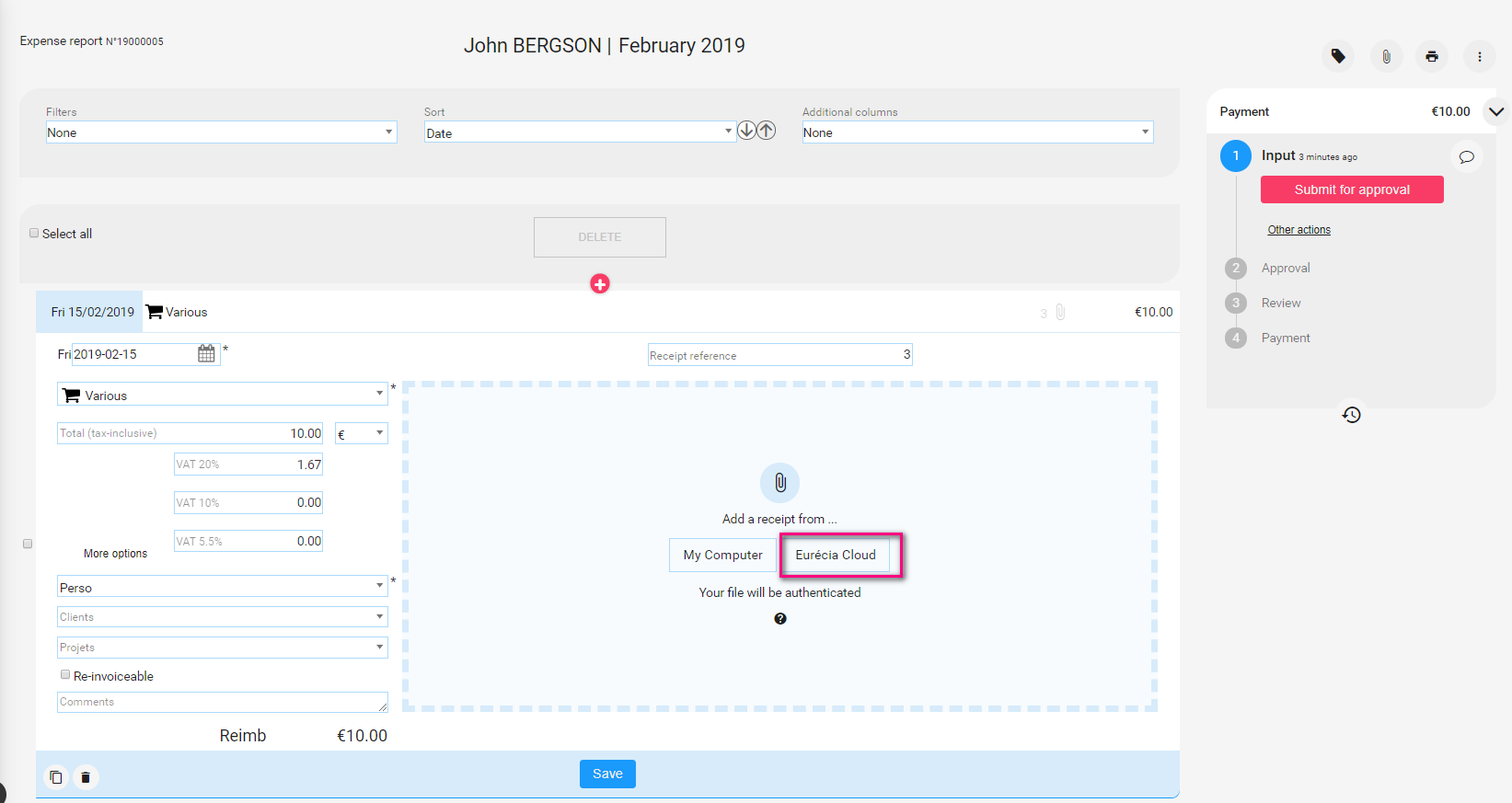 If the OCR is active, some fields of the expense will automatically be filled-in
Complete the expense
Save
Adding global receipts to the expense report
Click on to recover a receipt from the Eurécia Cloud

Select the receipts you need
If you can't recover all the receipts you sent by email, click on 'Refresh Eurécia Cloud'
Keywords associated to this article :
Expense reports - Reimbursement - professional expenses - receipts - Eurécia Cloud