Eurécia allows to dematerialize supporting documents of expense reports. It is now possible to get rid off invoices, receipts and others supporting documents. 
The probative value of these documents is officially recognised in the event of an inspection.
Who is concerned by this article?
The administrator as HR manager. 
Recover supporting documents
Access : Expense Reports > Manager view
Use the filter 'Supporting documents' to display: 

Expense reports with probative supporting documents
Expense reports with non-probative supporting documents
Expense reports supporting documents
All expense reports

Expense reports are displayed
Upload supporting documents for an expense report: 

Upload the supporting documents of several expense reports: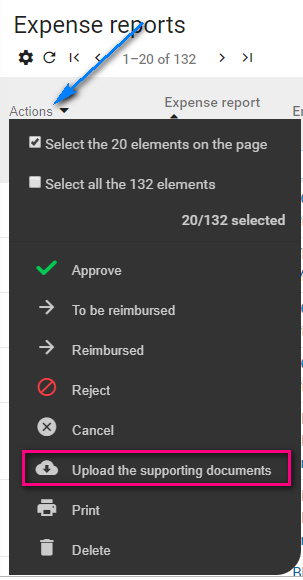 Note : Uploaded supporting documents keep their probative value. It is then possible to upload them and store them. 
A .ZIP file is download, it contains as many folders as expense reports with supporting documents: 



Adobe Acrobat Reader app automatically offers to view the valid signature of the document.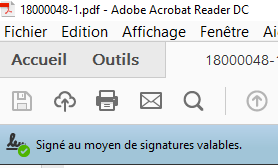 But what does the law say ?
Thanks to this feature, when adding supporting documents to expense reports within Eurécia, they are converted to PDF format, time-stamped and digitally signed.
These supporting documents are therefore recognized as having the same legal value as the original paper documents. The administrative department is therefore freed from the physical archiving of receipts, and employees are more efficient in filling in their expense reports.
Keywords associated to this article:
Expense reports - Reimbursement - professional expenses - receipts - probative value - probative supporting documents - digital signed - supporting documents signed