You've been waiting for it, and it's here!
No more endless email exchanges to request the necessary information and documents from your future employee. With Eurécia, creating your Onboarding form becomes a piece of cake! 😊
You decide which information and documents your employees must fill out before their arrival. This form will be sent to them via the integration link included in the welcome email.
We love that!
An onboarding form directly embedded in the welcome email!
A fully customizable email with the ability to integrate different variables.
A top-notch emloyee experience thanks to an ergonomic and modern form.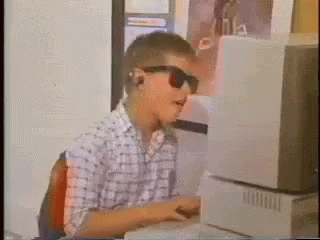 Who is this article intended for?

Administrators and HR managers responsible for onboarding configuration and processes.
A quick visual tour?
What we will cover in this article:
Creating my first onboarding form
Access : Home > HR Portal > On/Offboarding
I go to my on/offboarding control panel.
I click on "Manage models".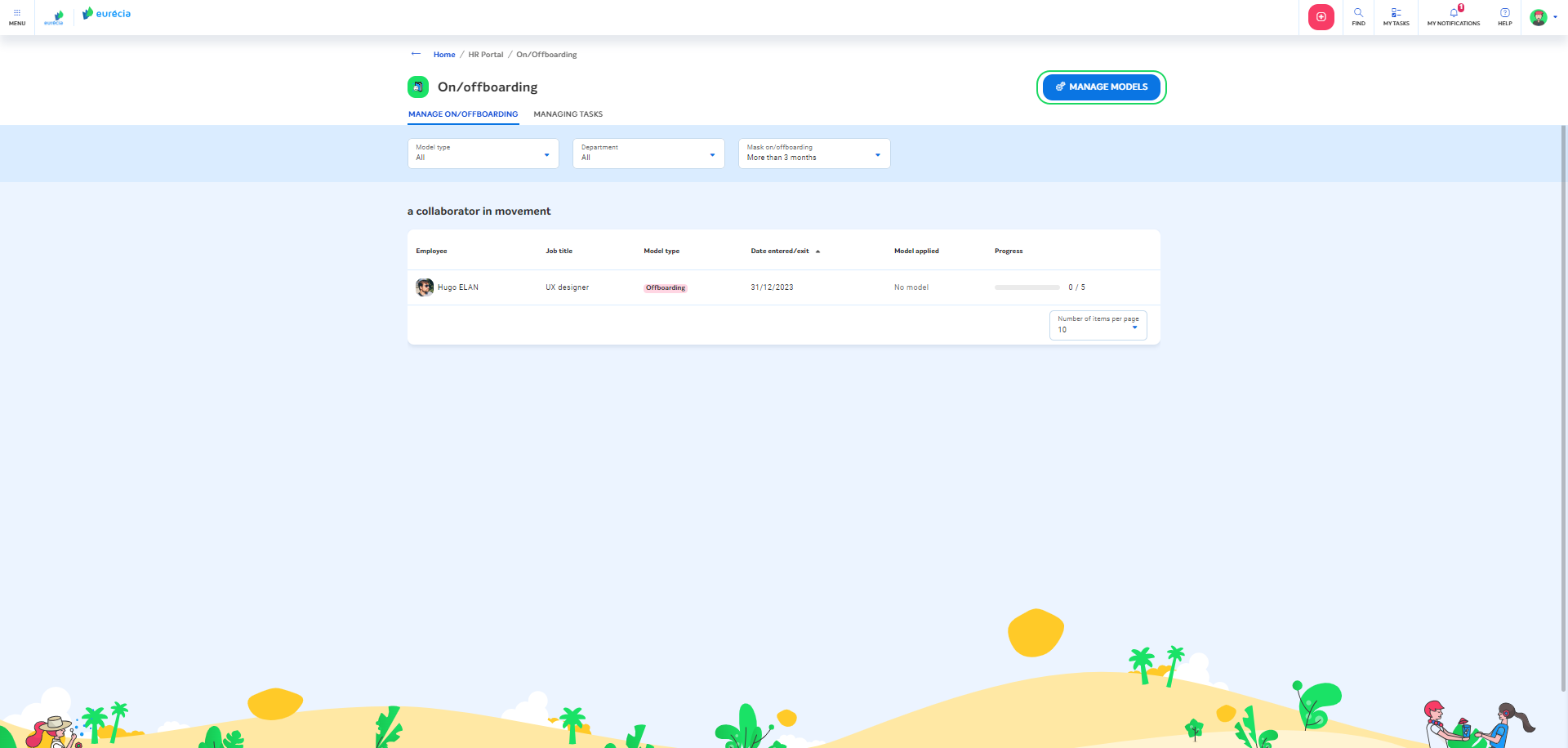 I go to the "Onboarding form" tab.
Personal details
Date of birth, national insurance number, etc... You guessed it, all information entered by your future employee during the onboarding process will go directly into the employee directory.
Information required by authorities (For employment declaration purpose for example), can be made mandatory by selecting the dedicated setting. You may as well add other information for your future employees to fill in.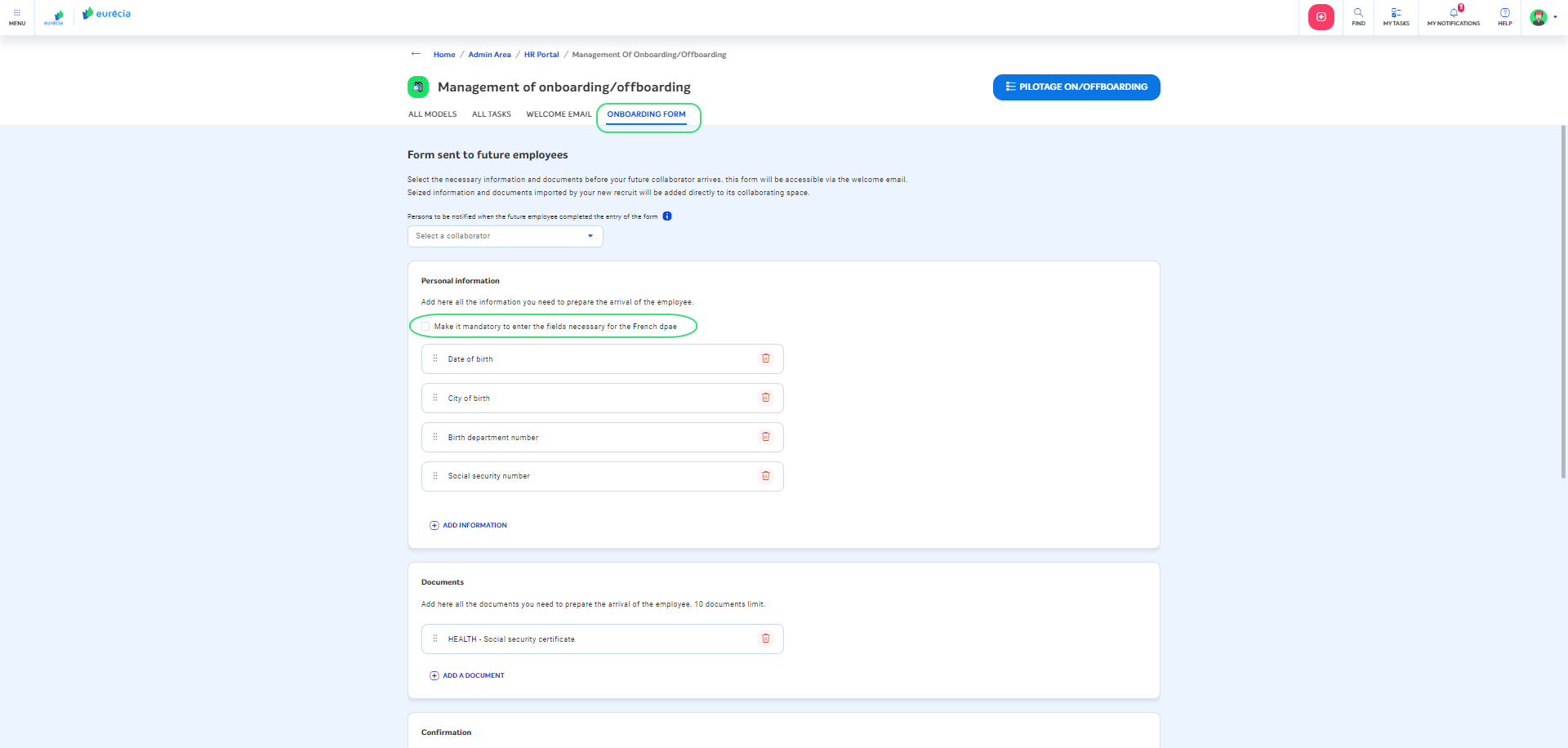 Employee file documents
You can choose up to 10 documents which will be directly added to you future employee's file: ID cards, passports, proof of address, etc.

Employee directory and shared documents
Invite your future colleagues and allow them to make their first steps on Eurecia.
Share with them the employee directory, the welcome booklet, the collective bargaining agreements... In other words: The beginnings of a successful integration!

How to send the form to your future employees?
Nothing simpler! Insert the form into the welcome email: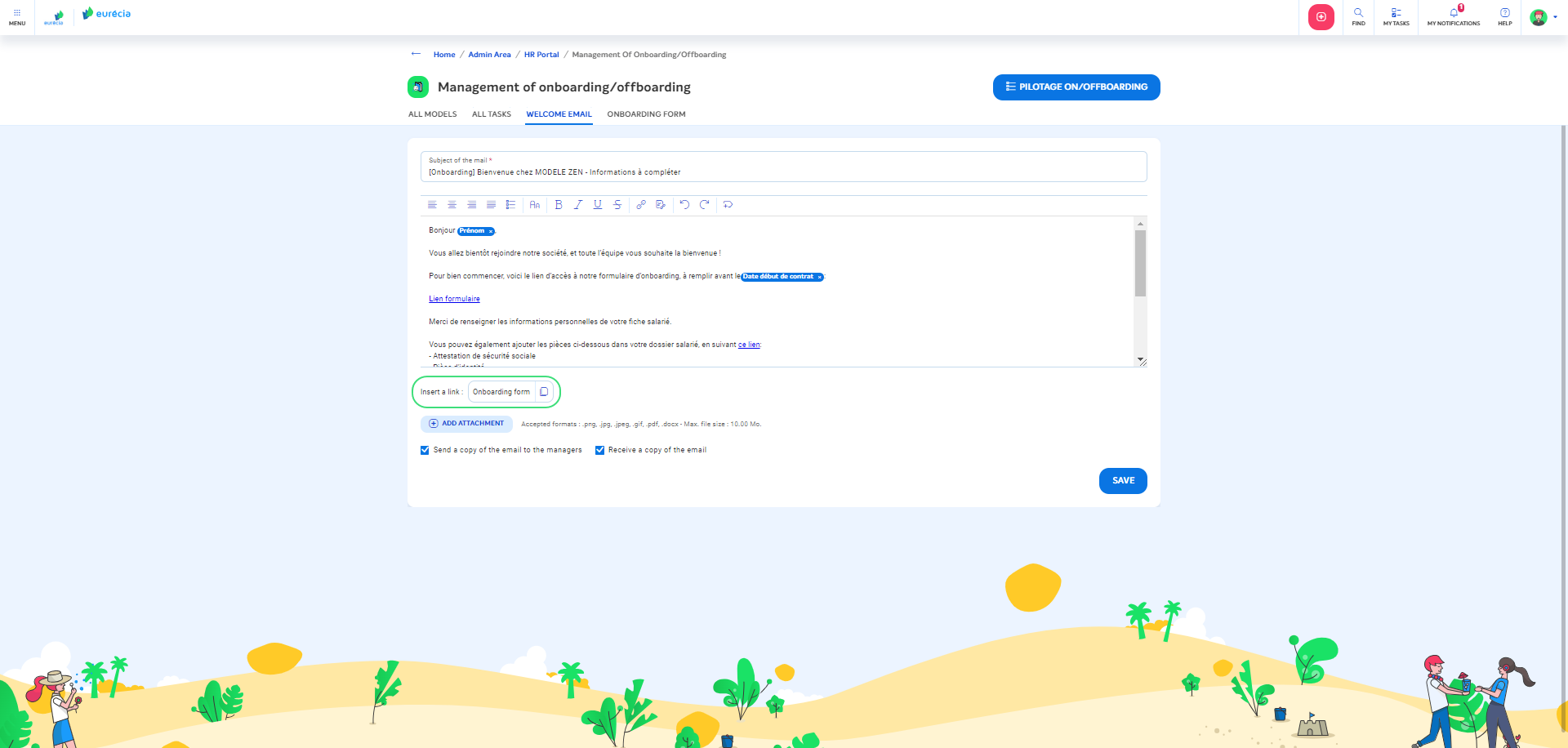 Additional information
The logo will be the one provided in your Eurecia platform.
The welcome phrase cannot be customized... For now😉.
The display contact is the one designated in your company record > customize design.

If no contact is provided, the payroll manager's details will be displayed.
If no role is defined, no contact will be displayed 😔.
How does it look like from the future employee's perspective?
Your future employee will receive a welcome email and will just have to click on the integration link to access the form.
The welcome email: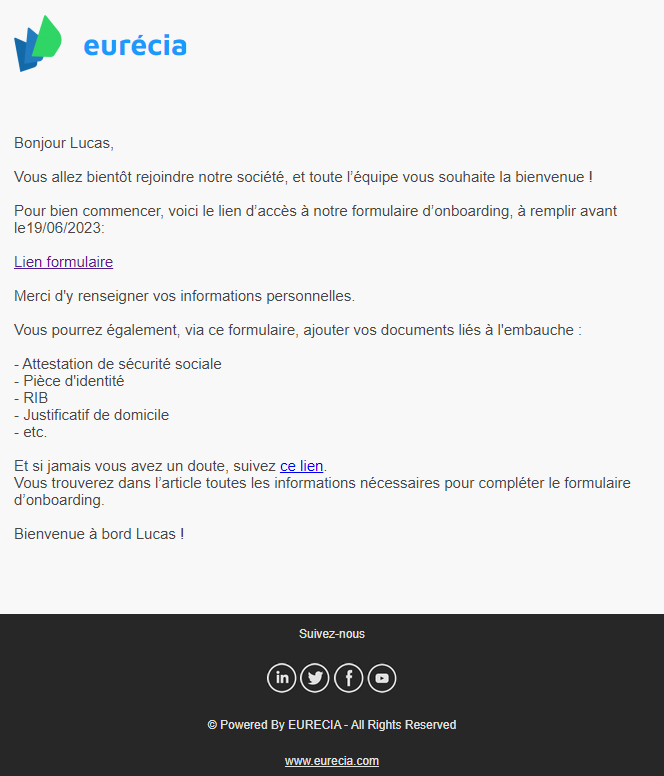 The form: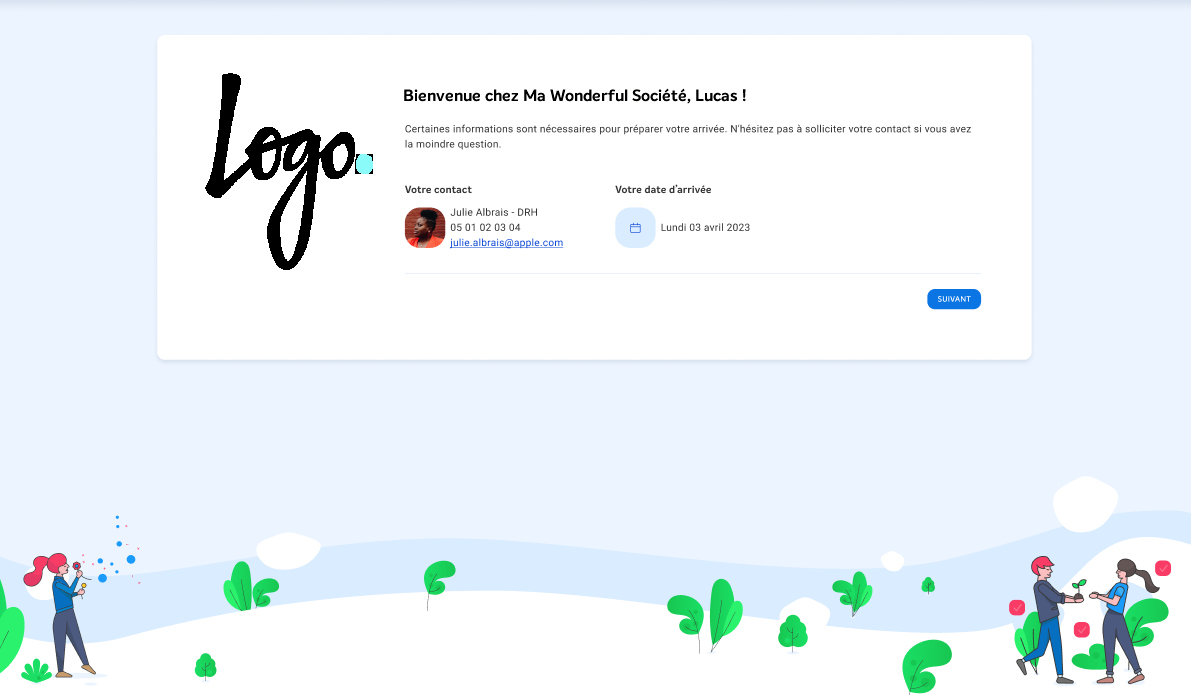 The list of documents to be provided: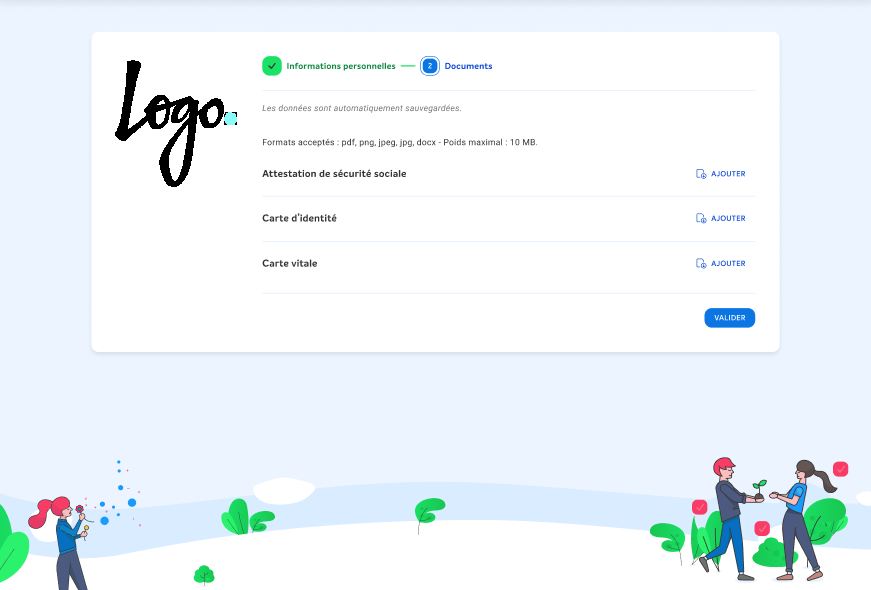 Their first access to the Eurecia platform:
if the setting has been activated beforehand, then a link "Access Eurecia, my HR platform" will be available on the form last page.

The Eurecia experience is already underway!