The time sheets allow to fill in, in the tab 'Time Tracking', the time of presence in the company day by day.
It is also possible to declare special times such as on-call time, travel, dressing time, etc.
Who is concerned by this article?
All users that use the Time and Activity module to fill in timesheets.
Input my attendance hours
Access : Time and Activities > My timesheets 
Go to 'Time tracking' Tab 
Fill-in start and end times or check 'Standard' to prefill-in hours from the workshift of the day
Fill-in, if necessary, the time type in the column 'Time type'. By default, the time type is standard. This column is available only if in your company there are special times.
Add additional lines to add times, if necessary.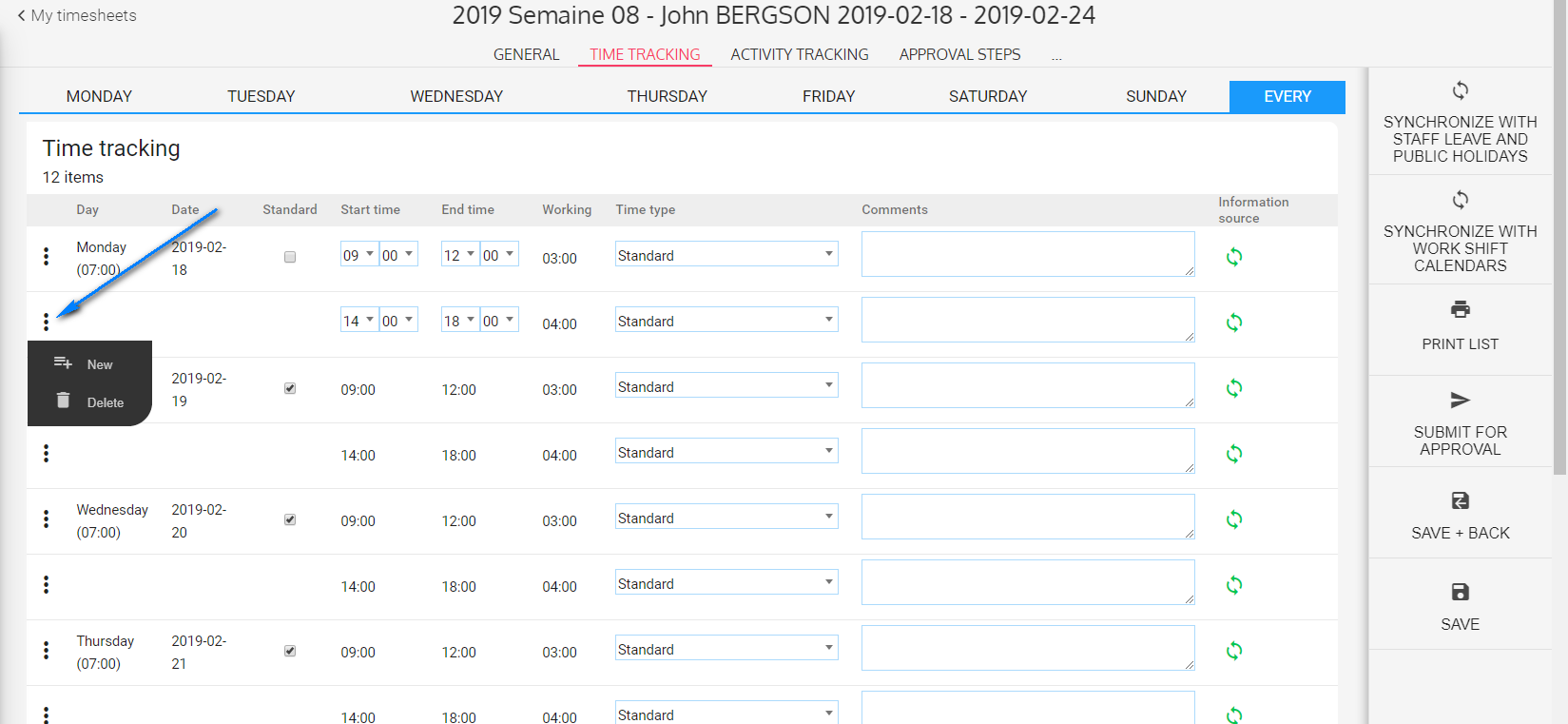 Fill-in a comment in the 'Comments section' (optional)
Click on 'Save' and/or 'Submit for approval'

Note : Time types are not necessarily included in the actual working time, and therefore counted in the total hours of the day.
Keywords associated to this article:
Time - timesheet - workshift- input hours - time type - activity - time tracking