An employee has made a provisional request and wants to cancel it? Here is what he/she needs to do. 
Who is concerned by this article? 
Administrators and Managers.

Assistance
If one of the elements present in this process does not appear in your software, please contact the Assistance Service to activate those features. 
Cancel a provisional request
A provisional request can't be really cancelled because it was never approved nor submitted for approval. 
Then, this absence should be deleted. 
Access : Leave and absences > My requests  or Request approval
Select 'Status: provisional' and then delete the absences concerned: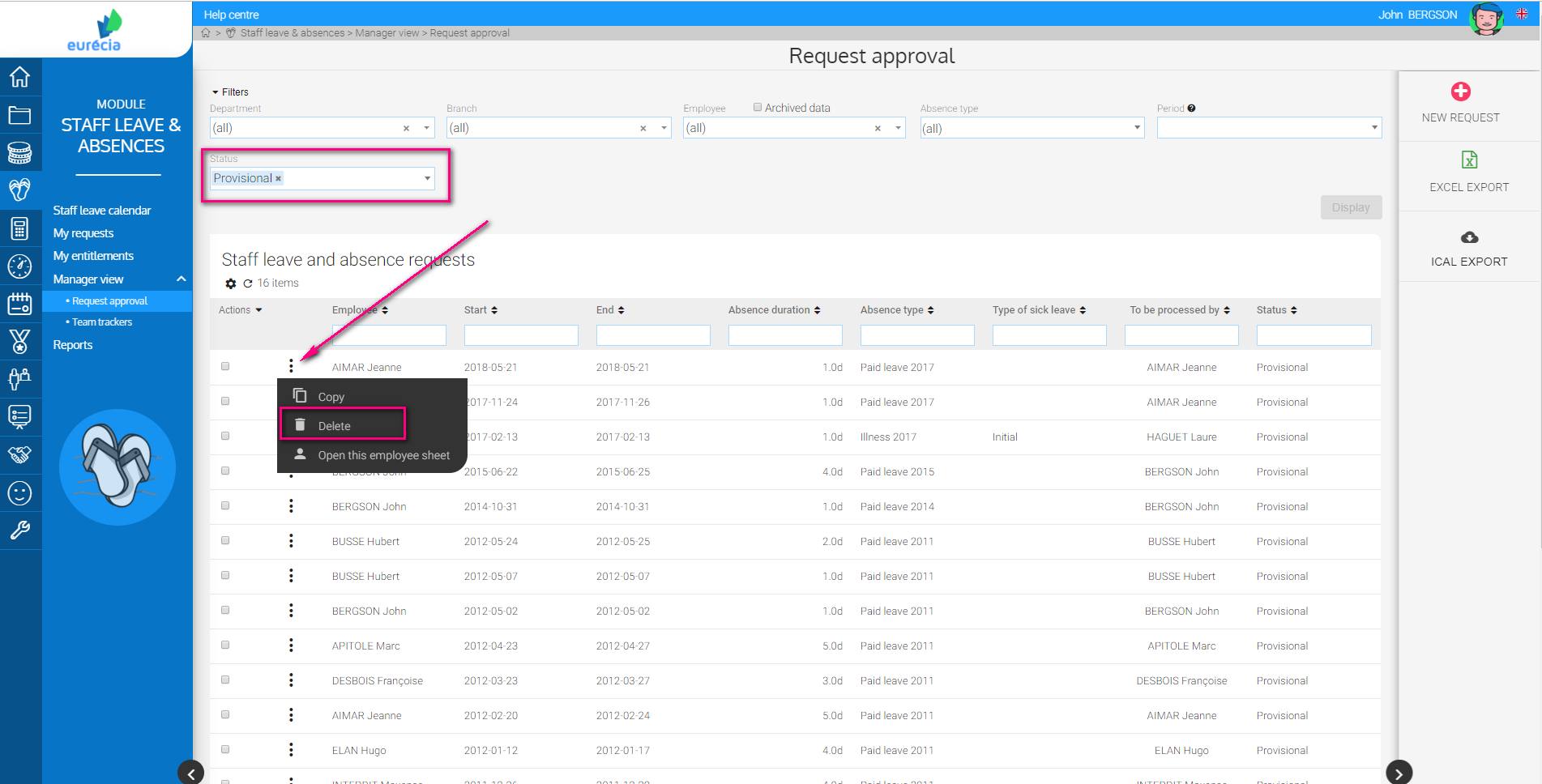 You can also do it simultaneously for several absences via 'Actions' by previously selecting the absences to delete or if you want to deleted all provisional absences, check 'Select all the elements':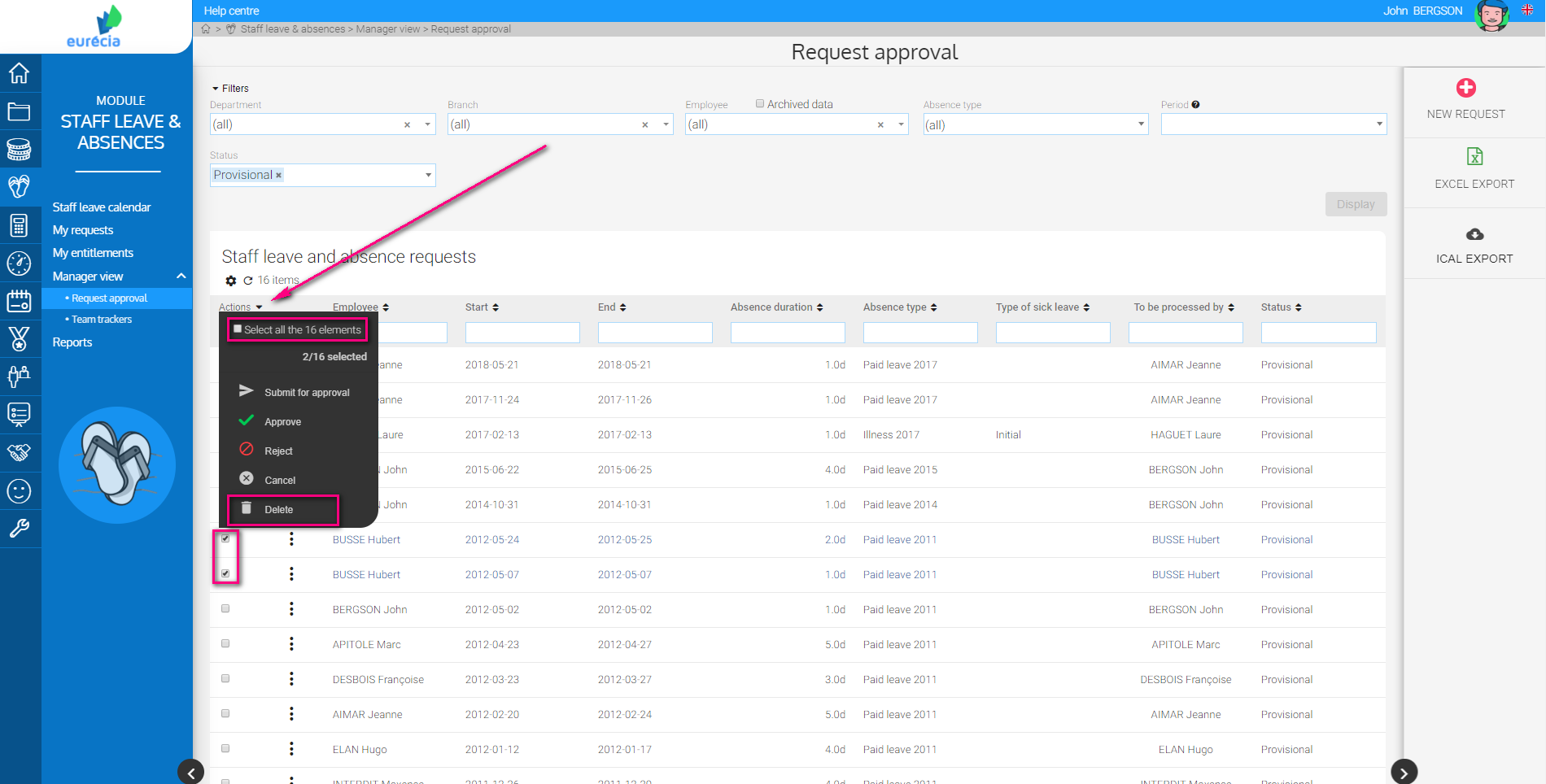 Keywords associated to this article :
Cancel- absences - provisional - delete - requests - leave