Do you want to be able to notify a third person when a particular type of leave or absence is approved or cancelled? You have the possibility to configure it simply.
Who is concerned by this article ?
Administrator as responsible of Eurécia configuration. 
How to send a notification to a third person?
Access : Admin Area > Staff leave & Absences > Staff leave types 
Click on the leave/absence for which you want a third person to be notified. 
In 'Approval cycle' in 'When an absence is approved or cancelled, send a notification email to' fill in the email address of the third person concerned: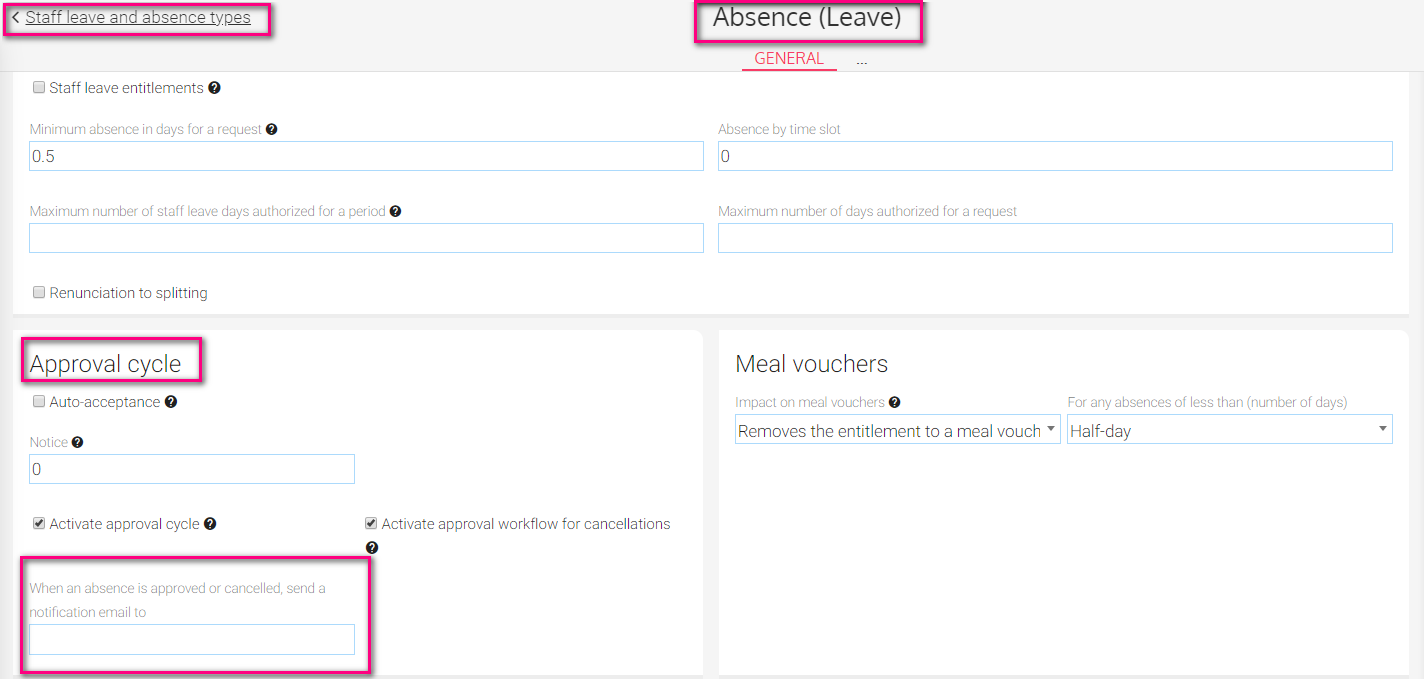 To attach a certificate, check 'Attach supporting documentation for absence to email'
Save
From now on, people whose email addresses have been mentioned here will be automatically notified, as soon as this type of leave or absence has been approved or cancelled.
Keywords associated to this article :
Notification - approval - cancellation - absence - alert - email