Once the employee has submitted for approval his timesheet, the timesheet is sent to the manager defined in his employee record. 
Who is concerned by this article?
The administrator as responsible of Eurécia configuration.
Approve a timesheet
Access : Time and Activities > Manager View > Timesheet approval
In the filter zone, select, if needed, departments, branch, employees or periods 
Select 'To be approved'
There is different ways to approve or reject timesheets. 
First case : by opening the sheet by clicking on it
The time or activity sheet opens, it is possible to approve it, reject it, reset the timesheet to new and ask for more information. 
Be careful, to reject a timesheet is irreversible, so if the timesheet needs to be corrected, click on 'More info'.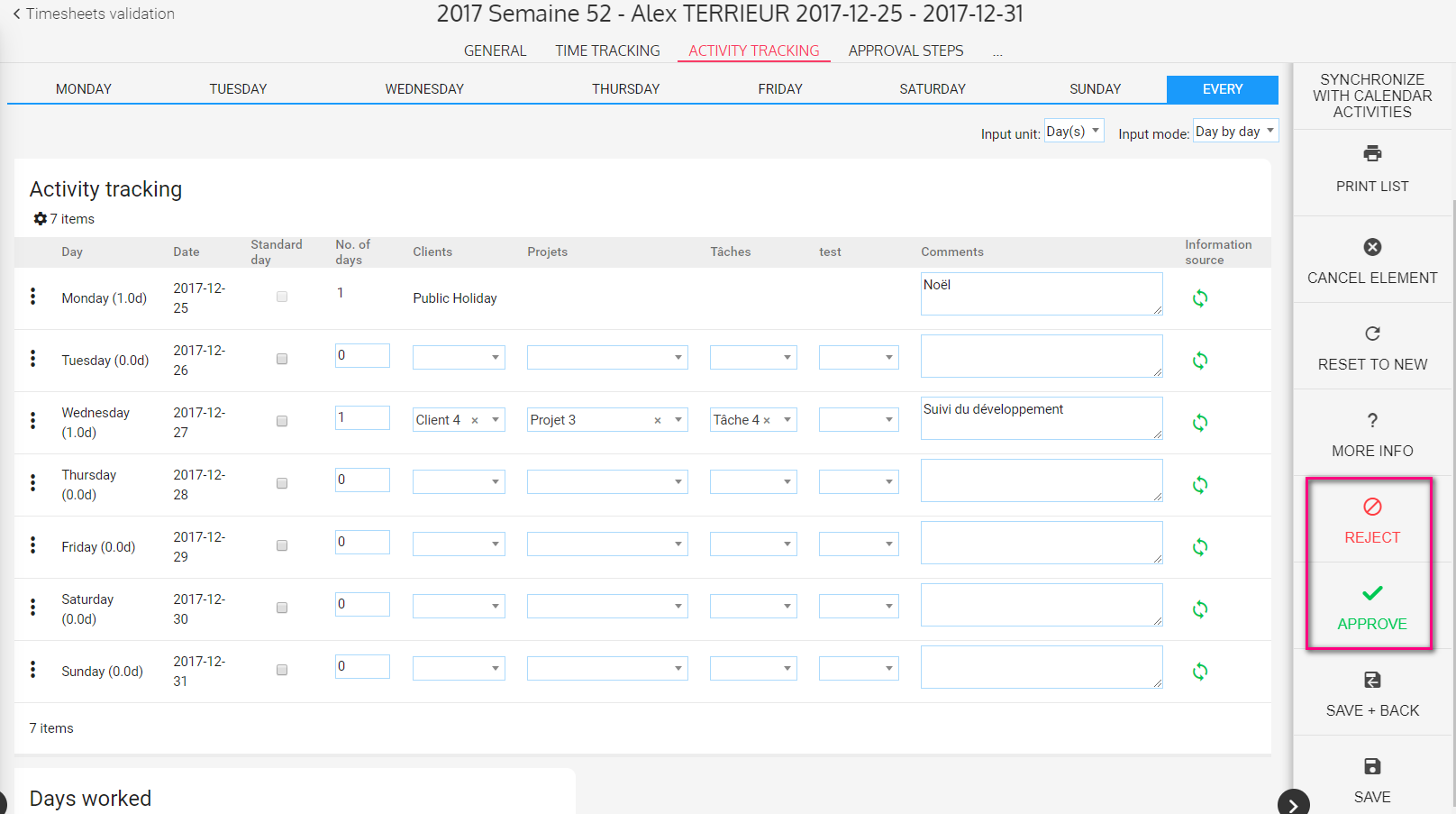 Second case : From Time & activity tracking sheets
In the table 'Time & activity tracking sheets' click on the icons 'Approve this timesheets' or 'Reject this timesheet'.

Third case : mass-approval
Check the boxes on the left of each sheet to be approved.
Click on 'Actions'
Select 'Approve' or 'Reject'
A menu appears to approve the action, click on 'Confirm'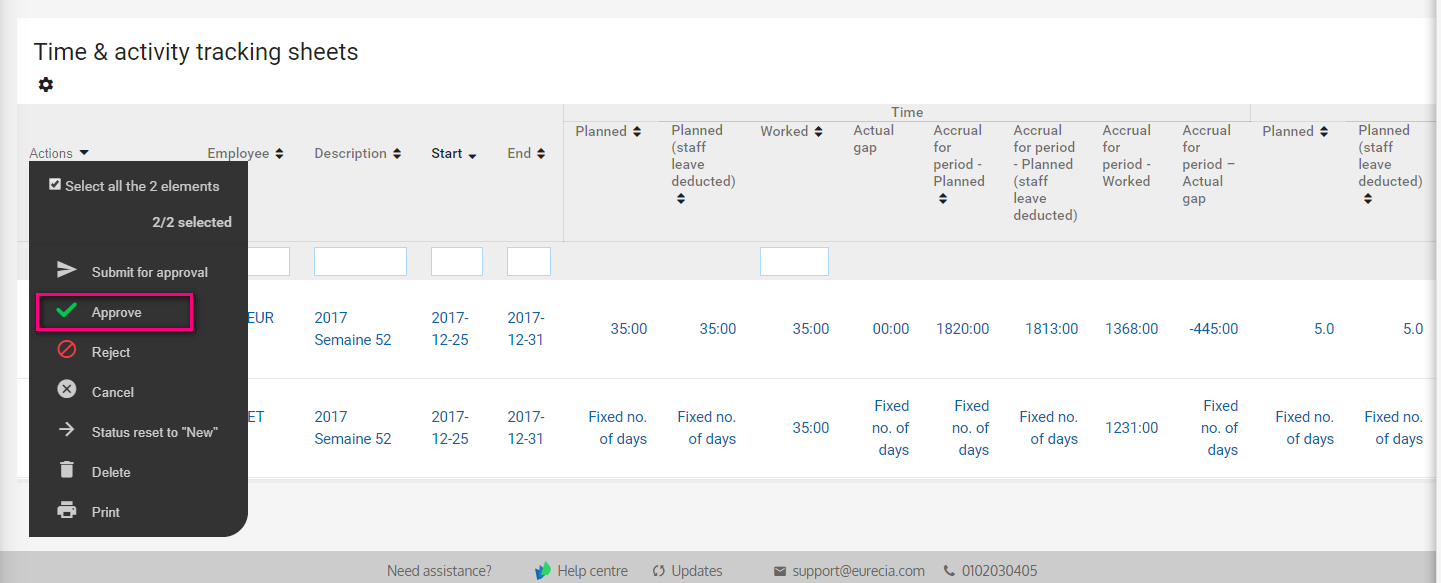 Note : This process is available only to submit for approval, reject, cancel or reset to new several timesheets in one time. 
Keywords associated to this article:
Time - timesheet - workshift- input hours - time type - activity - time tracking - approve - cancel - reject - collaborators - employee - managers