Who is concerned by this article? 
Administrators of Eurécia. 
How to edit a user profile? 
Access : Admin Area > General Settings > Employee and Users > Open the employee record > Admin Tab
Click on Admin Area in the main menu and then on 'Generela Settings' 

In 'employee and users', click on an employee to open his record. 

Go to 'admin' Tab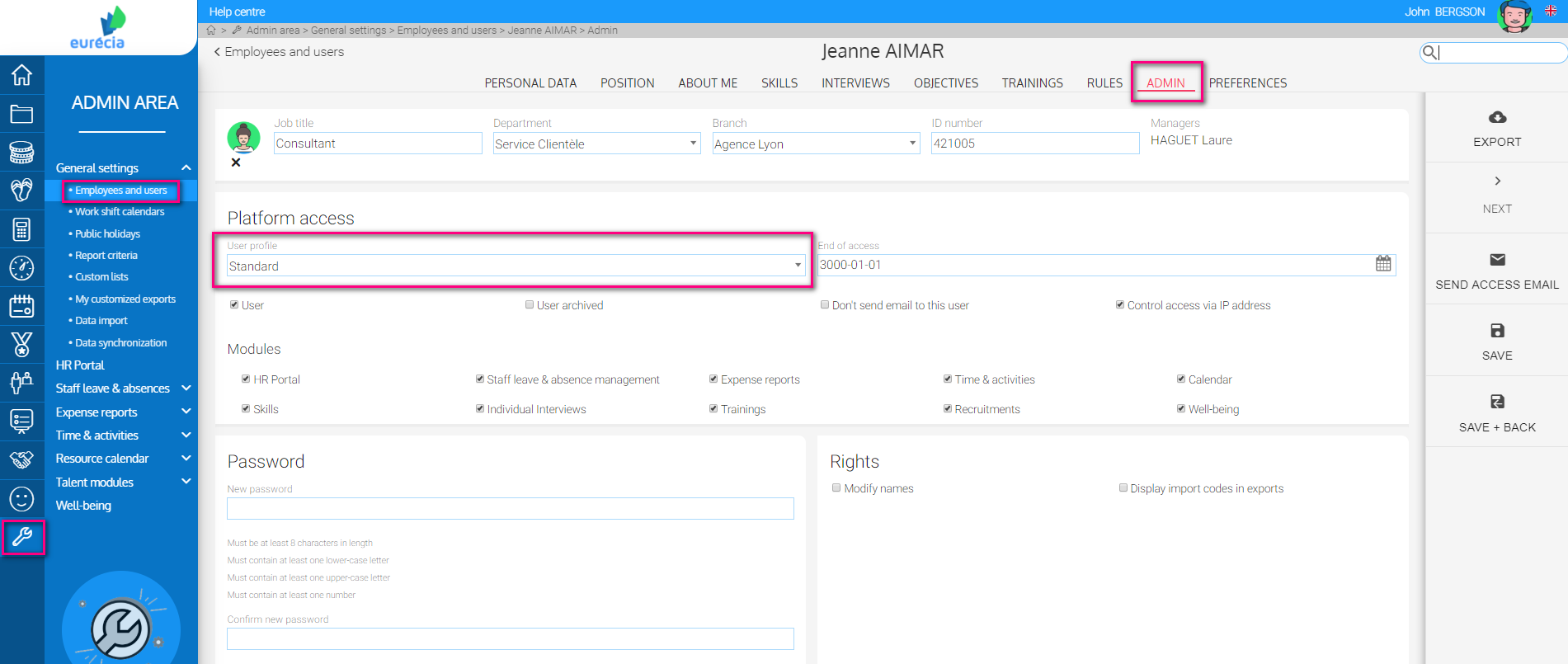 Edit the user profile from the menu displayed

Save
Caution  ! 
If you use the software and your rights forbid you to do some actions: please contact your administrator. 
Ses coordonnées figurent en bas de page au sein de votre application Eurécia.  
Caution ! 
You cannot edit a user profile.
Several profiles have been defines when configuring with your Eurécia Consultant, when implementing the software. 
They are in accordance with your wished you expressed when collecting your management rules.

Assistance
If you want to edit them, you need to contact the Assistance Department of Eurécia, by email to support@eurecia.com. 
The creation or modification of a user profile is subject to a quotation. 
Keywords associated to this article: 
User profile - edit - employee record - admin